About Satvam Lung Detox Supplement
SATVAM LUNG DETOX Product is developed and manufactured with a unique technology called "Synergistic Optimized Blend Technology".
SATVAM LUNG DETOX offers a plant-based formulation containing key ingredients like licorice, tulsi, adulsa, and Black pepper. These ingredients improve lung health by boosting respiratory immunity and detoxifying. Additionally, it reduces throat irritation and respiratory discomfort. It is very well useful for reducing the problems of dry and wet cough also. With Lung Detox tablet, toxins are reduced and mucus is cleared from the respiratory tract, facilitating breathing for people who suffer from chest congestion and respiratory issues.
Packed with a blend of all-natural ingredients.
Take a deep breath and enjoy the fresh air!
Satvam Lung Detox Supplement

Promotes normal breathing
Reduces respiratory discomfort

Relieves throat irritation and Cough
How to Consume:
10 ml Dosage, 3 times in Day.
MRP
₹. 1,380.00
Sale price
Selling Price
₹. 1,035.00
(25% OFF)
MRP (incl of all taxes)
Unit price
per
Free Shipping on all orders
Support & ordering open 5 days a week

Secure Payment
CUSTOMER SUPPORT
SAFE CHECKOUT
What's in it
Licorice
Traditional remedy for sore throat and cough, clears the mucus from the lungs.
Tulsi
Boosts the body's natural immune system, relieves cough and has anti-inflammatory effects.
Adulsa
Beneficial in improving lung health and rejuvenating of lungs. It also has a cough-relieving effect.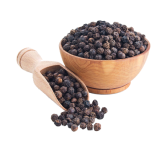 Black pepper
Natural decongestant that eases respiratory discomfort & clears sinus for easier breathing
Clove bud
Boosts liver health by promoting new cell growth, and liver detox.
Ginger
Removes mucus from the lungs, flushes out toxins, reduces the swelling of the respiratory tract.
Benefits
Helps to clean and detoxify lungs
Boosts respiratory immunity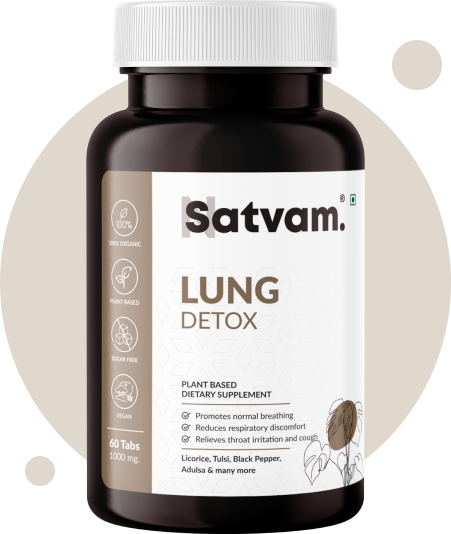 Feed your body with the purest & most effective natural supplements
100% Organic
Plant Based
Sugar-free
Vegan

Clinically Tested
How to Consume?
1 tablet twice a day,

30 minutes after meals or

as directed by the physician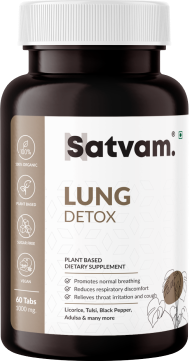 Certifications
Additional Information
Country of Origin

India

Pack Size

60 Tablets

Serving Size

Chew 1 tab twice a day after meals/as advised

Form

Tablet

FSSAI Lic. No.

10718015000161
Disclaimer
Keep out of reach of children.

Pregnant, lactating mothers should consult a physician before consumption

Do not use if the seal is damaged or missing.

Store below 25°C in a cool, dry place.

Disclaimer - Result may vary from person to person.