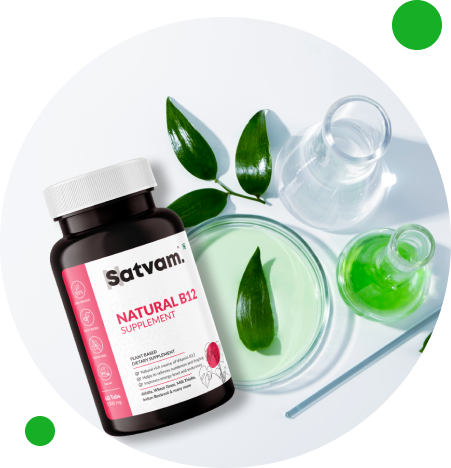 SATVAM

by GPLIFE HEALTHCARE
REVOLUTION IN HEALTHCARE INDUSTRY
Established in 2006, our pursuit of genuineness & excellence nudged us to expertly formulate a customer-oriented nutritional brand facilitating better health with organic & 100% natural supplements.

Our goals are to bridge the nutritional gap by providing nutritional supplements to meet your daily nutritional requirements and to alleviate the risk of chronic diseases.
100% Natural, Plant-Based with No Added Preservatives & Clinically Tested by Scientists.
Making health care noble again by rejuvenating and revitalizing human health globally while maintaining our core values.

Offering scientifically proven nutrition with precise doses and pure botanical ingredients isolated from quality-tested sources.
Why switch to plant-based products?
Besides maintaining physical health, it also contributes to mental and emotional health and lead to improve the quality of life.
It does not have any diet restrictions unlike its other counterparts.
Thus, you are able to improve the condition of chronic diseases such as heart disease, diabetes, and a variety of others.
It is not time consuming when it comes to showing its efficacy unlike its other counterparts.