About Advanced Diabetes Care
Satvam's Advanced diabetes care product is developed and manufactured with a unique technology called "Synergistic Optimized Blend Technology".
Satvam's Advanced diabetes care offers a plant-based formulation that contains key ingredients like Jamun beej, gudmar, bitter gourd, and ashwagandha. These ingredients aid in reducing blood sugar levels by enhancing pancreas function and help in promoting insulin production in our body to control diabetes. Additionally, provide Anti-oxidant support.
Packed with a blend of all-natural ingredients.
Add a valuable addition to your health regimen!
Advanced Diabetes Care
Maintains normal blood glucose level
Promotes insulin production

Improves sugar utilization
How to Consume:
10 ml Dosage, 3 times in Day.
Offers available
FLAT 40% OFF on Your Purchase
Discounted Price:
₹. 750.00
Copy Offer Code
Sale price
MRP
₹. 1,250.00
MRP (incl of all taxes)
Unit price
per
Free Shipping on all orders
Support & ordering open 5 days a week

Secure Payment
CUSTOMER SUPPORT
SAFE CHECKOUT
What's in it
Fenugreek
Manages blood sugar metabolism by slowing down glucose absorption in the body
Jambu Beej
Increases insulin secretion by stimulating the function of B cells of pancreas.
Giloy
Promotes a healthy gut by improving digestion. Plus it is a natural immunity booster.
Cinnamon
It acts an Antioxidant by detoxifying & removing toxins from the body.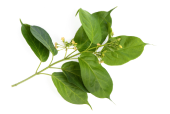 Gudmar
Fights diabetes by improving metabolism & utilization of excess blood sugar.
Ashwagandha
Helps in effective sugar management by enhancing insulin production.
Benefits

Maintains normal blood glucose level

Promotes insulin production

Improves sugar utilization
Feed your body with the purest & most effective natural supplements
100% Organic
Plant Based
Sugar-free
Vegan

Clinically Tested
How to Consume?
1 tablet twice a day,

30 minutes before meals or

as directed by the physician
Certifications
Additional Information
Country of Origin

India

Pack Size

60 Tablets

Serving Size

1 tab twice a day 30 mins before meals/as advised

Form

Tablet

FSSAI Lic. No.

10718015000161
Disclaimer
Keep out of reach of children.

Pregnant, lactating mothers should consult a physician before consumption

Do not use if the seal is damaged or missing.

Store below 25°C in a cool, dry place.

Disclaimer - Result may vary from person to person.
Highly Recommended for Type-1 Diabetes.
My Son Has Type-1 diabetes and he is 10 yes old .His Blood Sugar was fluctuated between 50-600 and he is on insulin 24 units, After taking Satvam Diabetes tablets, within week fluctuated was not there and good thing that insulin unit is now 5 from 24 units, now sugar keep maintain between 100-250. Highly Recommended For Type-1 Diabetes.
FDA approved free diabetes 100%
I used to feel overwhelmed by my diabetes, but this product has changed that. It's a reliable companion that keeps my blood sugar levels in check. I'm already on my second bottle and I'm planning to buy this for my 70 year old mother-in-law as well who is suffering from diabetes.
As a diabetic, I highly recommend this innovative product. It's user-friendly, accurate, and has made diabetes management much more manageable. click here to make a positive change in your diabetic journey!
Good
I used to worry constantly about my diabetes, but this product has given me peace of mind. It's a comprehensive tool that keeps me informed and in control. click here to revolutionize your diabetes care!